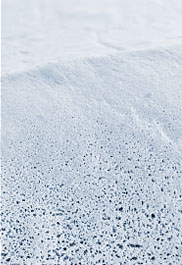 Polymem ultrafiltration and microfiltration hollow fibers
Our policy of continuous innovation combined with our expertise in membrane manufacturing and implementation for water treatment allows us to offer various solutions to fulfill your requirements :
Choose the fiber for your application
– material: PSF, PES, PVDF
– 4 pores sizes from 0.008 (UF) to 0.1 µm (MF) – 0.01 µm is our standard
– 4 diameters of fibers from 0.4 to 2.5 mm external diameter
All our hollow fiber membranes offer guarantees of efficiency and lifetime :
– High quality of permeate (suspended solids, viruses, SDI)
– Chemicals resistant materials (chlorine, caustic soda, acids and other common detergents)
– Non-biodegradable materials
– Excellent mechanical and thermal resistance for long life
– Easy washing
– No risk of in depth clogging.
The membrane modules
Hollow fibers membranes are assembled in modules (or cartridges) in our shop. Polymem's membrane modules (standard or custom made) are designed to present the filtration area and the filtration process adapted to each application, effluent flow and quality.
Discover our module ranges:
– Ultramem range: dead end outside/in filtration from 4.5m² to 114m²
– Gigamem® range : dead end outside/in filtration from 540 m²
– InOMem range: cross flow inside/out filtration from 0.23 to 15m²
– Housemem range for domestic applications (Safe shower, SafeTap, …)
– Polymem®inside for custom made products
– Immem range : modules for MBR


Approvals for Ultramem range:
–  NSF / ANSI 61 (American Public Health and Safety Company)
– ETV / EPA
– CDHS
–  ACS (French Ministry of Health)
Approvals for GIGAMEM:
– UF240 Stainless Steel version : NSF / ANSI 61 (American Public Health and Safety Company)
– UF25555 membrane elements for GIGAMEM : ACS (French Ministry of Health)