Production of drinking water from various fresh water sources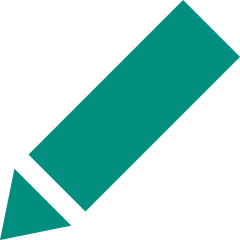 From all kind of fresh water (groundwater, river water, lake water, karst water…), Polymem ultrafiltration, as the sole treatment or inserted in a treatment chain, allows production of an excellent and constant water quality regardless of the quality of the raw water.

Clarification and disinfection by ultrafiltration
Polymem ultrafiltration clarifies and disinfects water in one step.
Particles, pollen, parasites, algae, bacteria and even viruses are eliminated. Large organic pollutants and a large part of the mineral colloids are eliminated. The mineral salts useful to the body are preserved.
– Turbidity <0.2 NTU 100% of the time – Elimination of 99.9999% of microorganisms – Removal of 99.99% of viruses – Production and quality guaranteed – Modules NSF and ACS approved
Neophil® membranes with durable hydrophilicity and efficiency are proposed for the production of drinking water by ultrafiltration.
The ACS and NSF approved modules to be used for the application: ULTRAMEM RANGE and GIGAMEM® RANGE
Aquamem® standard systems (AQM) in "turnkey" skids or racks to be used for the application: AQM SKID UF80G, AQM RACK UF80G, AQM SKID UF240, AQM RACK UF240. These units are offered with two types of process to A choose depending on the quality of the water to be treated, site constraints and post-treatment potential:
backwash using backwash pump and utrafiltered water tank: AQM
backwash perfomed module(s) per module(s) without ultrafiltered water tank: AQM-S
We also propose, for specific configurations and needs, CUSTOMIZED membrane units: pilot units, systems coupling membrane technologies …

Approvals
Polymem Neophil® and Polysulfone membranes in Gigamem® and Ultramem modules are ACS (Attestation de Conformité Sanitaire – France) and NSF ( NSF International NSF/ANSI 61 – Drinking water System Components) approved.

Some of our references