New materilals

CO2 Capture and valorization
CO2 CAPTURE FOR AIR QUALITY IMPROVEMENT IN AIRPLANES CABINS 
 AIRCLEAN
Polymem is contributing to the development and manufacturing of a CO2 membrane extractor with:
development of membranes by coating
development of modules of minimum 10 m²
Polymem is also working on CO2 separation for cabin air recycling.

 
CO2 CAPTURE TO FIGHT CLIMATE CHANGE
Polymem is involved in the European CO2 capture project MEMBER to develop new composite membrane comprising a porous support covered by a dense permselective skin.
https://vimeo.com/user8315910/download/344387517/553ca6e437
Polymem has designed and built a unique coating machine which permits to fabricate multi layers thin film composite hollow fibers with several layers laid on the membrane surface.
Funded by : H2020-EU.2.1.2. – INDUSTRIAL LEADERSHIP –
Logos :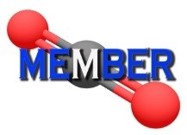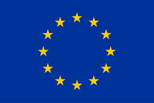 Filtration of micropollutants and nanoplastics
Separation of micropollutants: Urine micropollutants removed at source using new toilet and new water treatment processes.
A question of public health and preservation of our environment.
In our aquatic environments, there are many micropollutants, which leads to a lot of activity and human consumption, including many drug residues.
Source separation and differential treatment of our urine / greywater and sewage wastewater would reduce the ecotoxicological impact of our releases.