Polymem's first generation of membrane material
This material used for the first generation of Polymem hollow fibers, is resistant to chemicals (chlorine at high pH, soda, acids and other common washing agents), non-biodegradable and has excellent mechanical and thermal resistance.
Polymem's Polysulfone membranes have proven their performance and durability for multiple uses and applications worldwide.
This material is particularly suitable for the manufacture of membranes with specific cut-off thresholds in low UF.

Main characteristics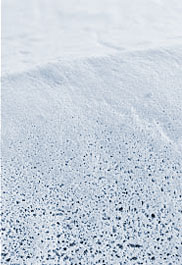 excellent membrane life time,
easy and short washes with simple (commercially available) and inexpensive cleaning agents. Effluents are easy to treat.

Double skin
Our hollow fibres have a thin layer on both their inner and outer surfaces with the finest pores (called skins). These layers provide high filtration capacity (0.01 µm – a cut-off threshold of 100,000 da – in the case of the S2 standard membranes) while the internal structure composed of larger pores ensures high fibre permeability.
Benefits
two successive filtrations through the two skins
excellent permeate quality: retention of suspended solids (SS), biocontaminants (bacteria and viruses) and large organic molecules
no risk of deep clogging of the fibre (neither during filtration nor during backwash)